Inclusion
Private Tour Package (100% Tailor-made)
Transport in an Air-Conditioned Vehicle with an accompanying English speaking Chauffeur Guide
Daily Breakfast & Dinner as Specified above 9 days accommodation
Double, Twin or Triple Rooms as required by the traveler
All Government taxes and service charges
All Parking, taxes and fuel charges etc.

Exclusion
Early check-in & Late check-out
Entrance/excursion fees to the places mentioned in our itinerary
Tips and other expenses of a personal nature
Visas and travel insurance
Spending money – budget for meals, snacks, drinks, limited souvenirs, laundry, tips and any extras
International flights to/from the start/end of your tour and departure taxes

Attraction
Pinnawala Elephant Orphanage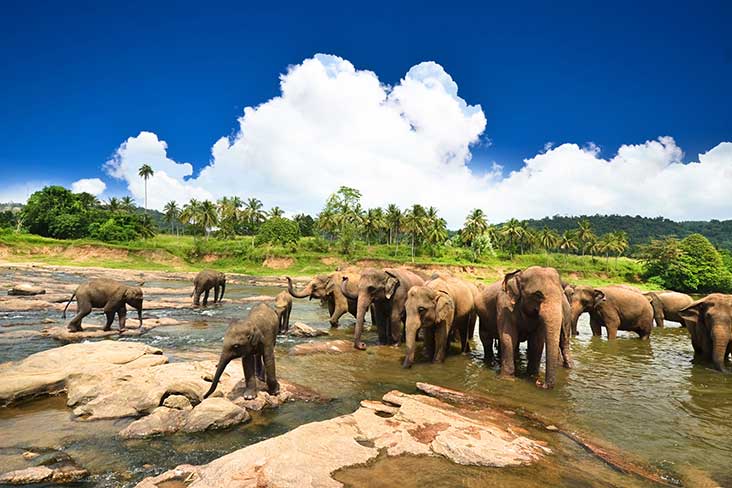 Elephant Orphanage, Museum
Pinnawala Elephant Orphanage is an orphanage, nursery and captive breeding ground for wild Asian elephants located at Pinnawala village, 13 km (8.1 mi) northwest of Kegalle town in Sabaragamuwa Province of Sri Lanka. Pinnawalla is notable for having the largest herd of captive elephants in the world. In 2011, there were 88 elephants, including 37 males and 51 females from 3 generations, living in Pinnawala
Anuradhapura Cultural City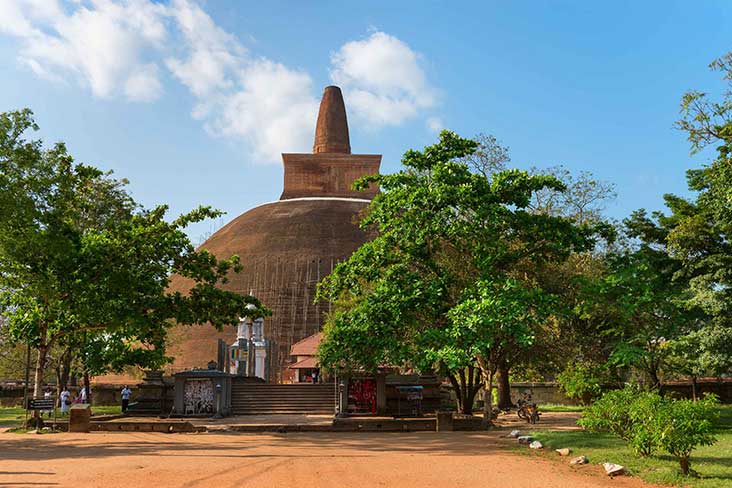 Ruwanweliseya, Sri Maha Bodiya, Jetavanaramaya, Abhayagiriya
Anuradhapura is the most celebrated of Sri Lanka's ancient ruined cities. The city's greatest treasures are its dagabas constructed of small sun-dried bricks and hemispherical in shape. The most notable of these dagabas are the Ruvanveli which dates back to the 2nd Century BC and is 3 00ft in diameter, the Jetawanarama is 370ft and the Thuparama which enshrines the collarbone of the Buddha. The city's most renowned relic is the sacred Bo-Tree which is said to have grown from a branch of the tree under which the Buddha gained enlightenment. It was planted 2250 years ago and is the oldest historic tree in the world.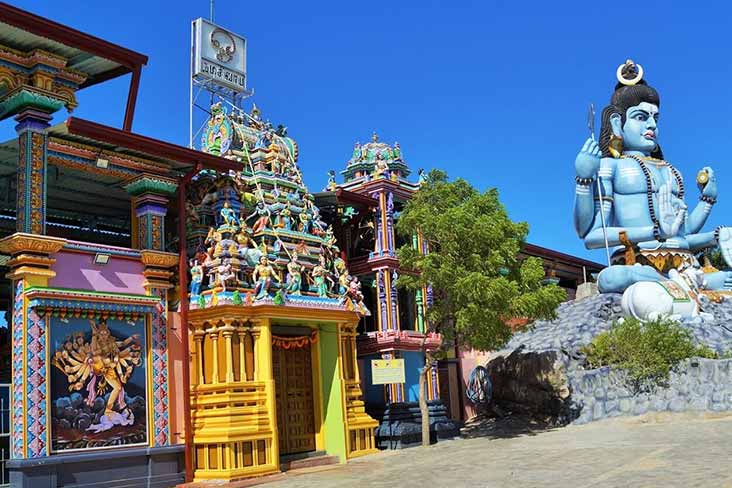 Koneswaram Temple
Koneswaram templeKoneswaram temple of Trincomalee (also historically known as the Thirukonamamalai Konesar Kovil, the Temple of the Thousand Pillars and Thiru-Konamamalai Maccakeswaram Kovil) is an Hindu temple in Trincomalee
Sigiriya Rock Palace (Lion Rock)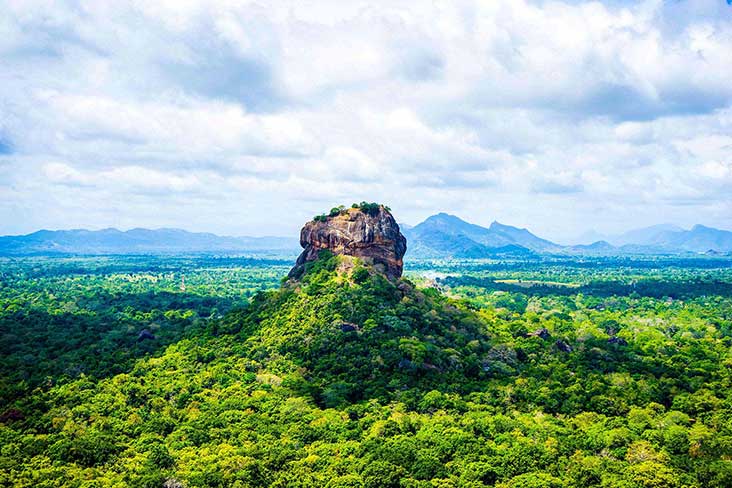 Sigiriya Lion Rock, Museum
Sigiriya is treated as one of the most remarkable creations in the world, built by King Kashyapa (477-495 AD). Path through the gardens along Stone stairways come to the Lion Gate. Only the rock carving and the brick structure is evident today of the lion's mouth through which millions of people have walked to admire the beauty of this magnificent citadel.
Hiriwadunna Trekking Village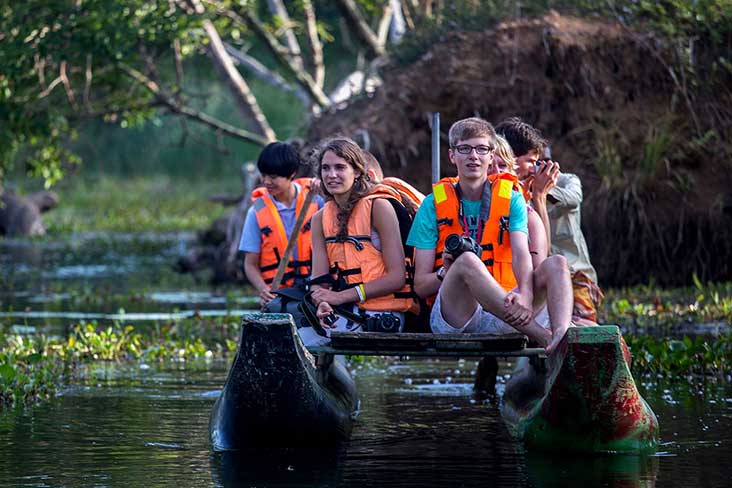 Bullock Cart Ride, Catamaran Ride, Village Tour
Hiriwaduna for a 03 hour trek through this archetypal Sri Lankan village. The trek begins with a scenic walk along a bund of a Wewa (man-made reservoir). The amazing birdlife, butterflies and possible sightings of crocodile only add to the charm of the trek. Sight the villagers as they go about their early morning tasks of fishing or washing clothes at the periphery of the lake. Initially one wades through a shallow stream and thereafter crosses a wider tributary in a catamaran of an obliging farmer to inspect Chena cultivation (slash and burn agriculture).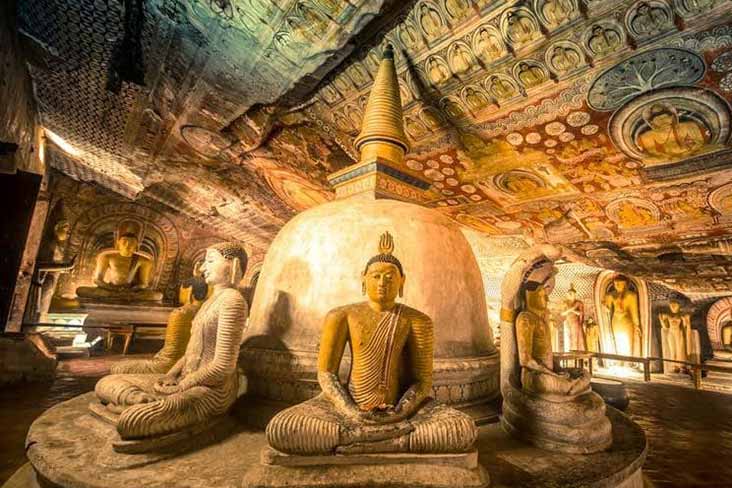 Golden Temple, Cave Temple, Museum
Dambulla Rock temple was built by King Walagambahu during the 1st Century B.C. Dambulla is a UENESCO world heritage site. There are more than 80 documented caves in the surrounding and the paintings are done on the ceiling. There are a total of 153 Buddha statues 3 statues of Sri Lankan kings and 4 statues of god and goddess.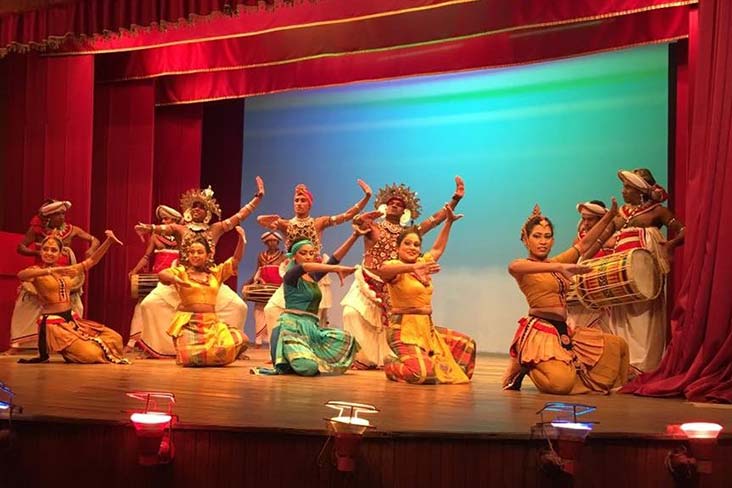 Cultural Dance, Fire Item
The Kandy Dance cultural show is one of the most famous evening events in this city of heritage, and is a major highlight of any trip. Starting in the evening, show captivates your ears and eyes with spectacular displays of local culture and art. Covering various aspects of Sri Lanka's traditions, expect to see drummers, fire dancers, and more in a cultural spectacle that should not be missed.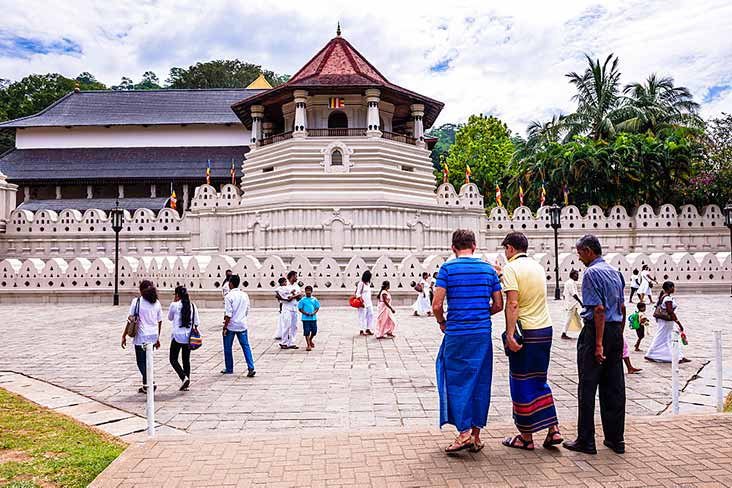 Temple of the Tooth, Museum, Devala
Temple of the Sacred Tooth Relic is a Buddhist temple in the city of Kandy Sri Lanka. It is located in the royal palace complex of the former Kingdom of Kandy, which houses the relic of the tooth of Buddha.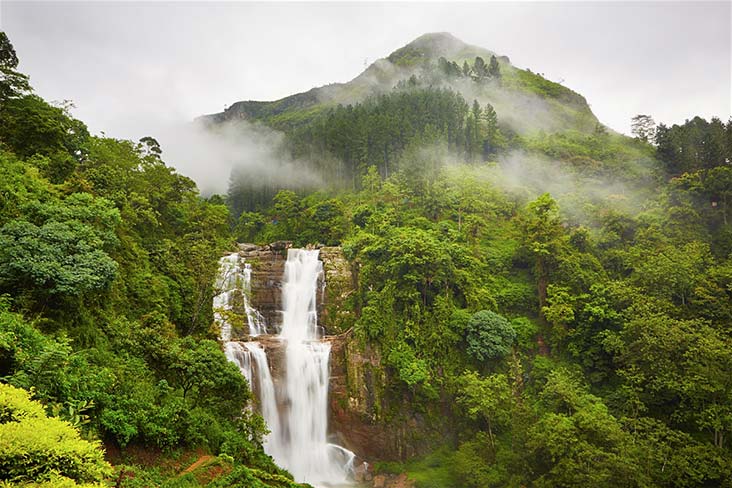 Waterfalls
Ramboda Falls is 109m high and 11th highest waterfall in Sri Lanka and 729th highest waterfall in the world. It is situated in Pussellawa area, on the A5 highway at Ramboda Pass. It formed by Panna Oya which is a tributary of Kothmale Oya. Altitude of the falls is 945m above sea level.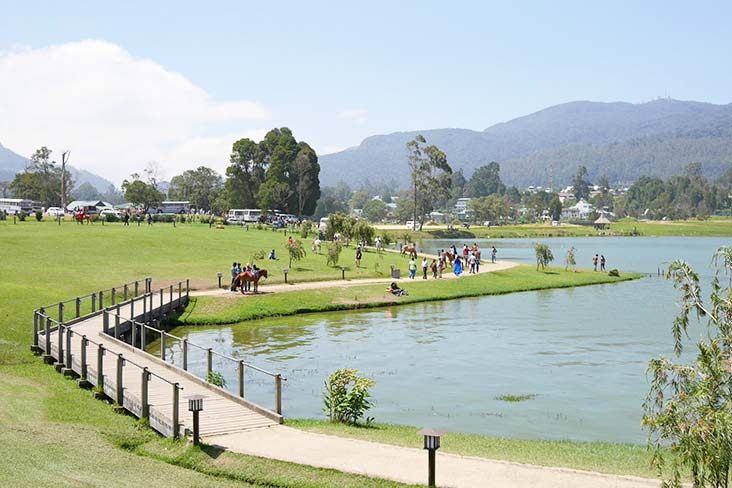 City Tour, Gregory Lake, Horse Ride, Golf Club, Victoria Park
Nuwara Eliya is located at the heart of the hill country 6182 feet above from the sea level. It is still very much like an old English town with styled Bungalows and buildings. The cool calm climate, gorges rolling tea plantation which makes the best "Ceylon tea" and the breathtaking beautiful waterfalls makes Nuwara Eliya one of the most beautiful town in the world. Nuwara Ealiya also has one of the finest 18 hole golf courses in South Asia.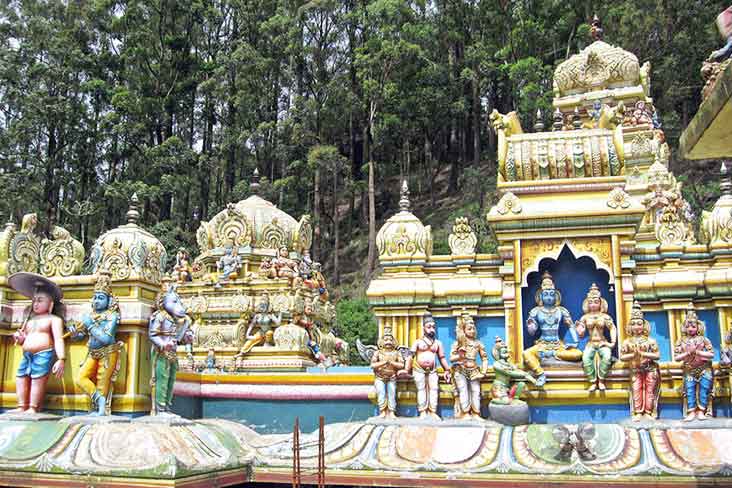 Seetha Amman Temple, Hanuman Footprint
The stream that runs from the hill, catered to the needs of Sitha devi during her stay at Ashoka Vatika now there is a temple erected for Lord Rama, Sitadevi, Luxshmana and Hanuman by the side of this stream. It is interesting to note that foot prints akin to Lord Hamunams are found by this river - some small and some large.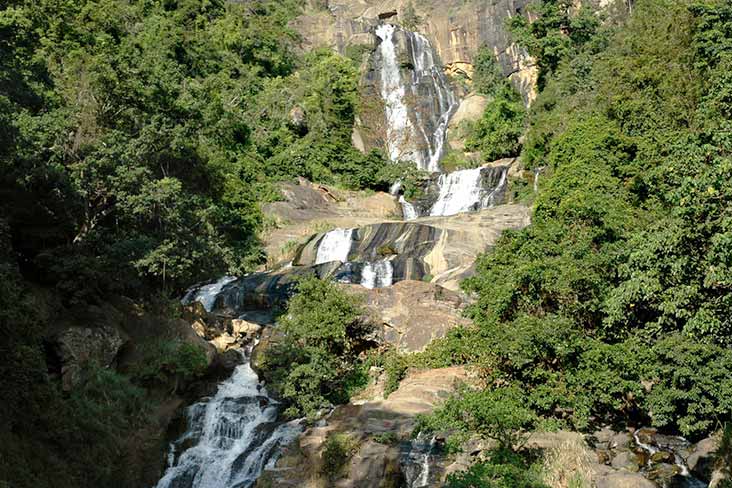 Waterfalls , Legendary
This waterfall measures approximately 25 m (82 ft) in height and cascades from an oval-shaped concave rock outcrop. During the local wet season, the waterfall turns into what is said to resemble an area flower with withering petals,The falls have been named after the legendary king Ravana, which is connected to the famous Indian epic, the Ramayana. According to legend, it is said that Ravana (who was the king of Sri Lanka at the time) had kidnapped princess Sita, and had hidden her in the caves behind this waterfall, now simply known as the Ravana Ella Cave.
Kataragama Temple (Kadirgamar Temple)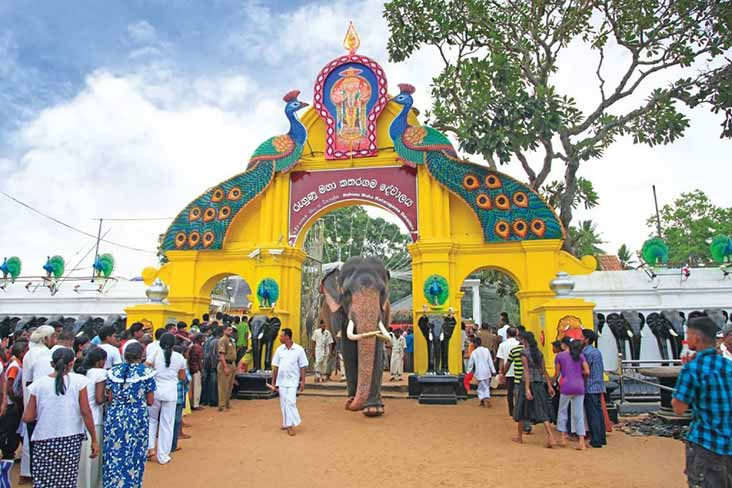 Kirivehera, Kataragama Devalaya
Dedicated to God Skanda (Murugan) the God of Love and War. It is believed that this Devala was started in the 2nd Century B.C. by King Dutugemunu (167 –137 B.C.). Today Kataragama is a place of worship for Buddhists, Hindus and some Muslims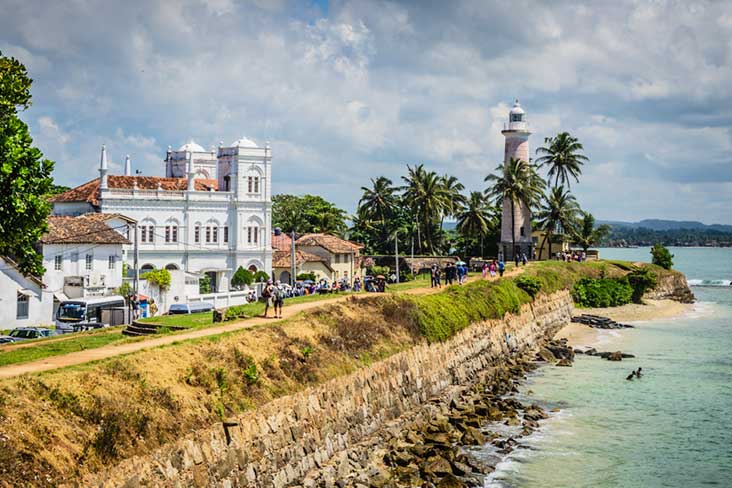 Galle City, Museum
Galle Fort explores this magnificent UNESCO World Heritage Site, which is a spellbinding mixture of Dutch, Portuguese and British history. Its oozes colonial charm with an eclectic range of low rise European architecture, tucked down a lace of narrow lanes and alleyways.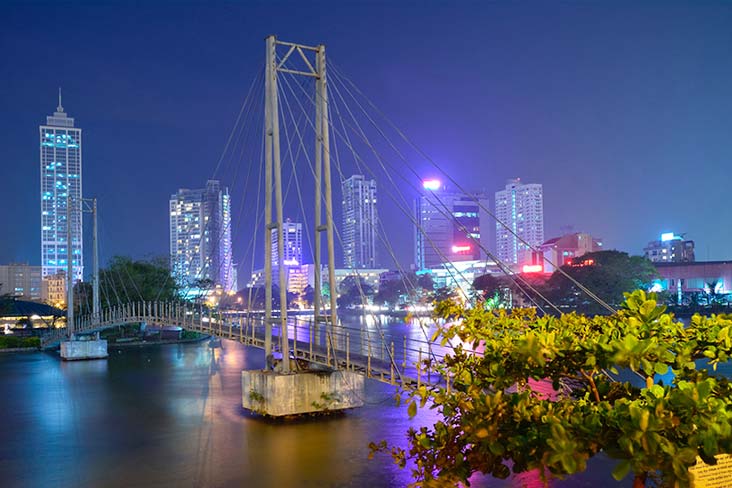 City Tour, Shopping
We can do a city tour of Colombo. Colombo is the commercial and business center of Sri Lanka located on west cost. The city blends together with old colonial type building, high-rise commercial buildings and hotels. For example, there is a 100-year-old clock tower. And the Bandaranaike Memorial International Conference Hall (BMICH) which was a gift to Sri Lanka from the People's Republic of China
Package Itinerary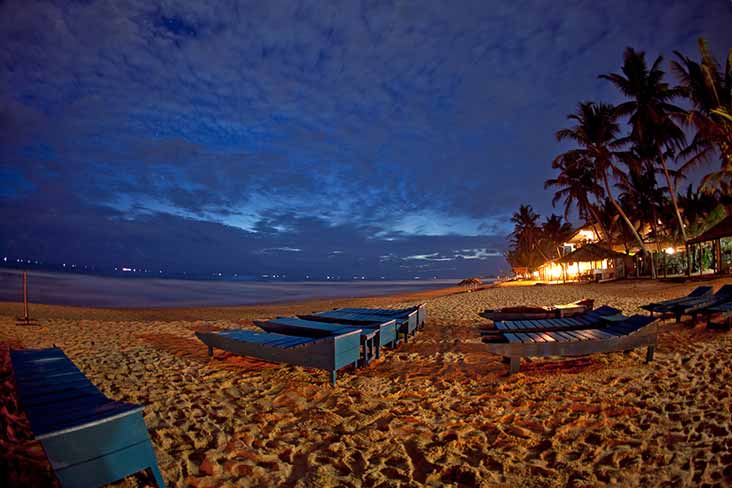 On arrival at the Bandaranaike International Airport, you will be met by our GARI Tours representative and transfer to Negombo before spending the evening at leisure by the beautiful beach
Dinner & Over Night Stay at Negambo
Day 2Pinnawala Elephant Orphanage / Anuradhapura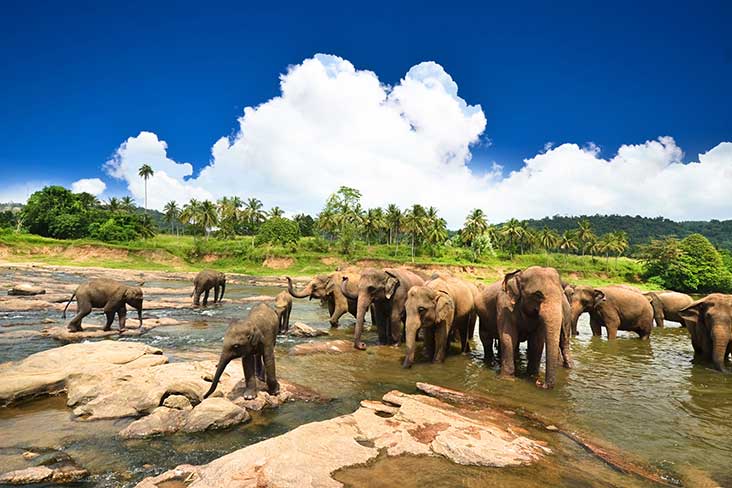 Breakfast at the hotel continue to the tour to Pinnawala. As you enter the 25 acre coconut property, do not be surprised to witness baby elephants being bottle fed or moving around freely causing absolutely no harm to anyone. Transfer to Anuradhapura Cultural City Tour
Dinner & Over Night Stay at Anuradhapura
Day 3Nallur Temple / Jaffna Library / Nainatheevu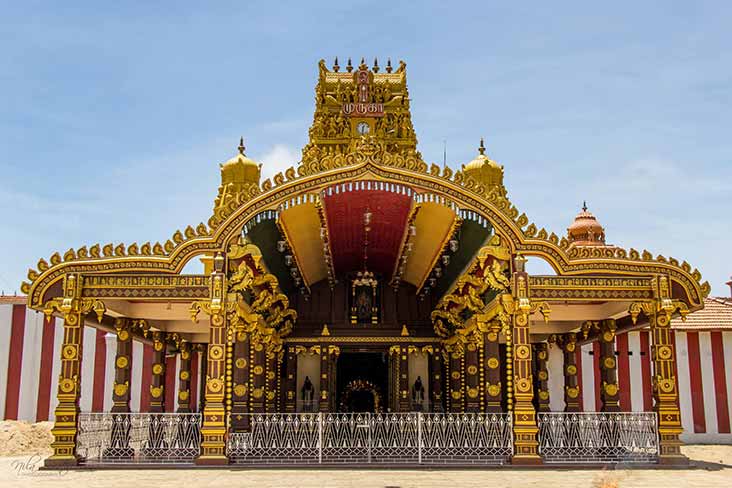 After breakfast transfer to Jaffna, Situated on the south side of the Jaffna peninsula at the water's edge of the lagoon, the ancient fort in Jaffna is the second largest existing fort in the Island. Nallur Kandaswamy Kovil
Dinner & over Night Stay at Jaffna
Day 4Koneswaram Temple / Shankari Devi Temple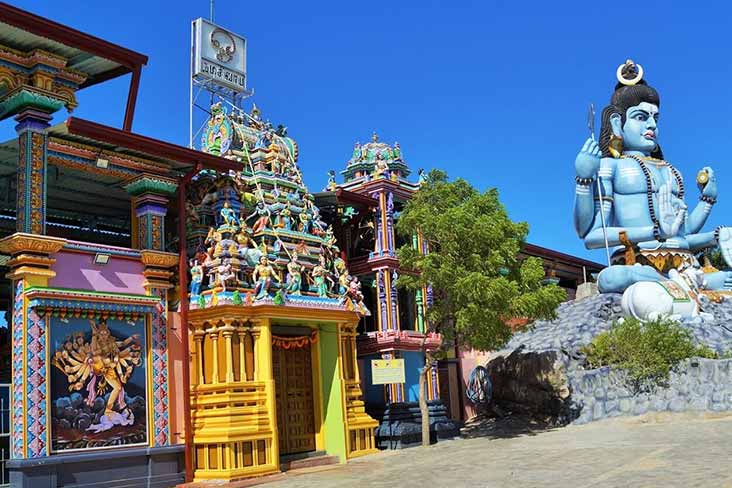 Breakfast at the hotel
Travel to visit Koneshwaram temple and Shankari Devi temple in Trincomalee, Koneswaram temple of Trincomalee (also historically known as the Thirukonamamalai Konesar Kovil, the Temple of the Thousand Pillars and Thiru-Konamamalai Maccakeswaram Kovil) is an Hindu temple in Trincomalee
Dinner & over Night Stay at Trincomalee
Day 5Sigiriya Rock Palace / Hiriwadunna Trekking Village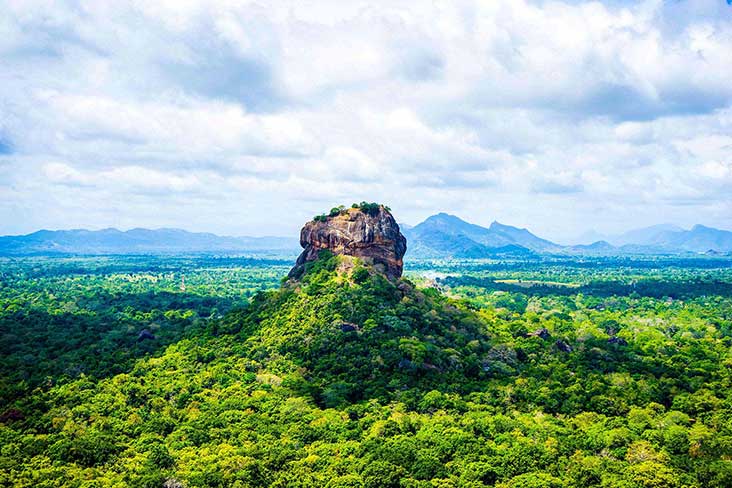 After an early breakfast visit the Sigiriya Rock Fortress which houses the remnants of an ancient Sri Lankan kingdom. . In the afternoon you can choose to relax in the pool or nature trail that gives you an insight into Sri Lankan village life. Visit an elephant watch tree house and enjoy a catamaran ride and a bullock cart ride
Dinner & over Night Stay at Habarana
Day 6Dambulla Cave Temple / Herbal Garden / Cultural Show Kandy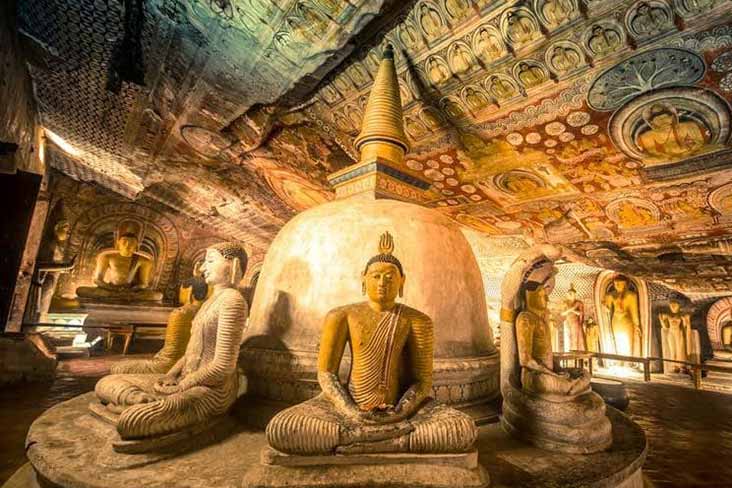 After breakfast proceed to Kandy, while visiting the Rock Cave Temple in Dambulla and Ayurveda herbal garden Matale an route. Later in the evening witness a Cultural Dance performance.
Dinner & over Night Stay at Kandy
Day 7Temple of the Tooth / Hanuman Temple / Tea Factory & Tea Plantation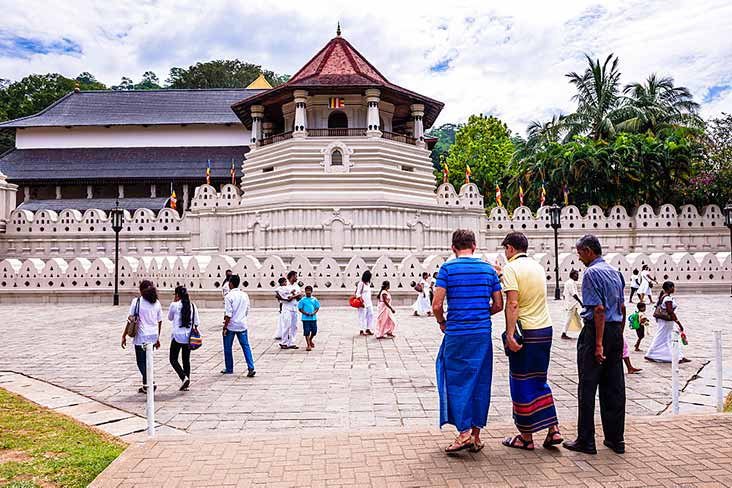 After breakfast proceed to Nuwara Eliya. After settling in at the hotel, conduct a sightseeing tour including a visit to Temple of the tooth, Hanuman Temple and Tea Factory/ Plantation.
Dinner & over Night Stay at Nuwara Eliya
Day 8Seetha Amman Temple / Ravana Waterfalls / Kadirgamar Temple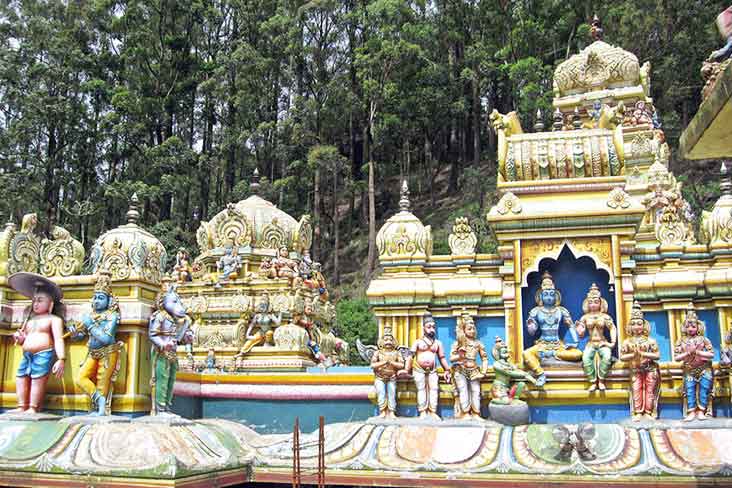 After breakfast set off to Bandarawela, en route, visiting Seetha Amman Temple -Seetha Eliya. Evening visit to Kadirgamar Temple
Dinner & over Night Stay at Thissamaharama
Day 9Galle City Tour / Colombo City Tour / Shopping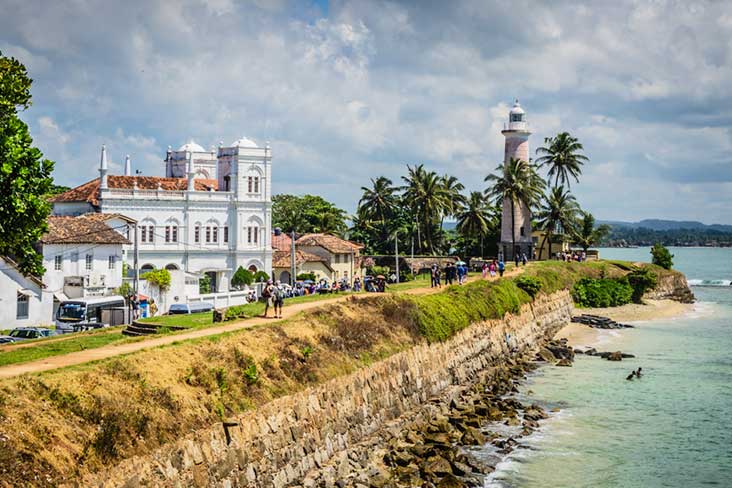 Our half-day guided tour of Galle Fort explores this magnificent UNESCO World Heritage Site, which is a spellbinding mixture of Dutch, Portuguese and British history. Its oozes colonial charm with an eclectic range of low rise European architecture, tucked down a lace of narrow lanes and alleyways, proceed to Colombo. In the evening tour the city of Colombo, last minute shopping
Dinner & over Night Stay at Colombo