Inclusion
Private Tour Package (100% Tailor-made)
Transport in an Air-Conditioned Vehicle with an accompanying English speaking Chauffeur Guide
Daily Breakfast & Dinner as Specified above 07 days accommodation
Double, Twin or Triple Rooms as required by the traveler
All Government taxes and service charges
All Parking, taxes and fuel charges etc.

Exclusion
Early check-in & Late check-out
Entrance/excursion fees to the places mentioned in our itinerary
Tips and other expenses of a personal nature
Visas and travel insurance
Spending money – budget for meals, snacks, drinks, limited souvenirs, laundry, tips and any extras
International flights to/from the start/end of your tour and departure taxes

Attraction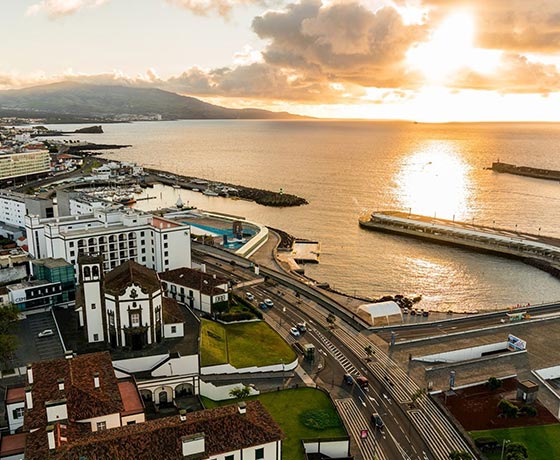 Ponta Delgada City Tour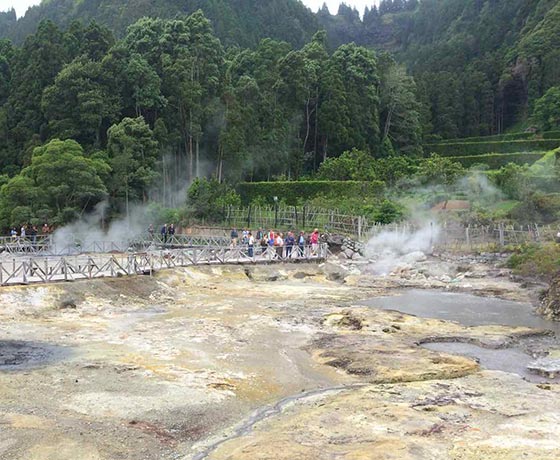 Furnas Tour
Geothermal lake with boiling hot springs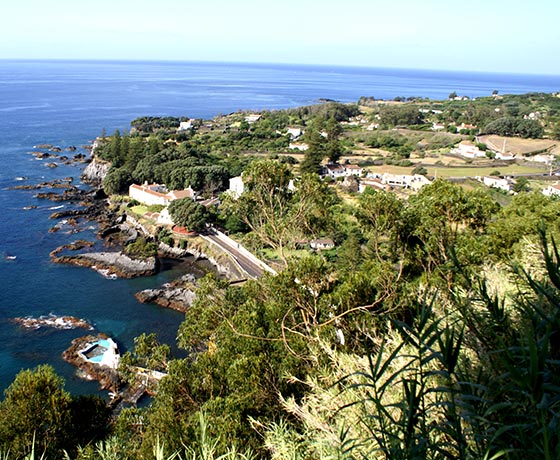 Pisão View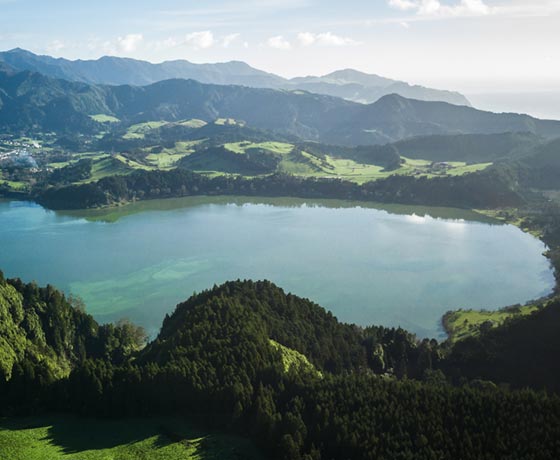 Furnas Lake
Geothermal lake with boiling hot springs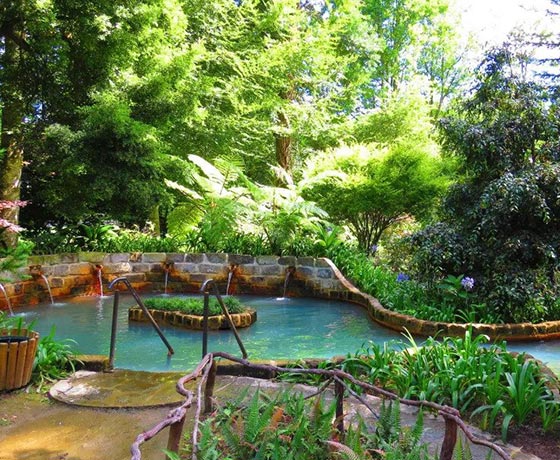 Hot Springs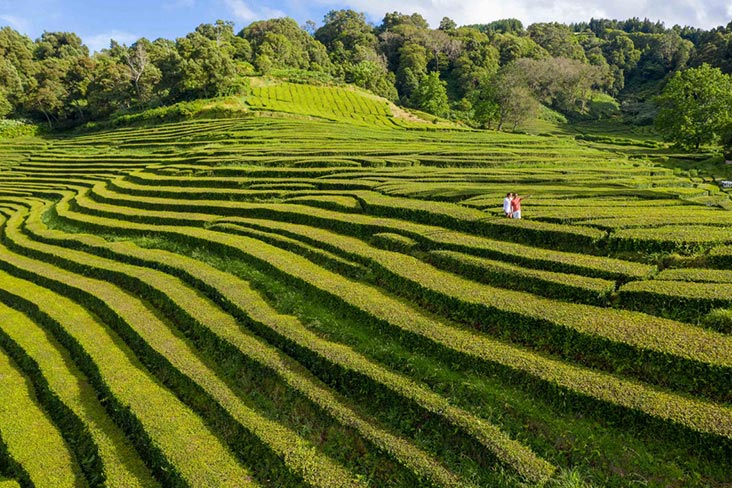 Tea Factory
Whale and Dolphin Watching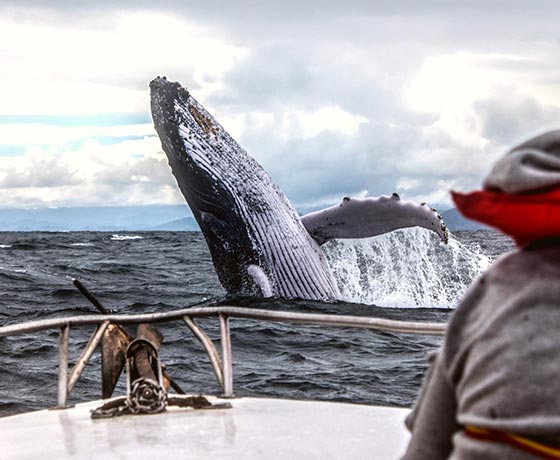 Whale and Dolphin Watching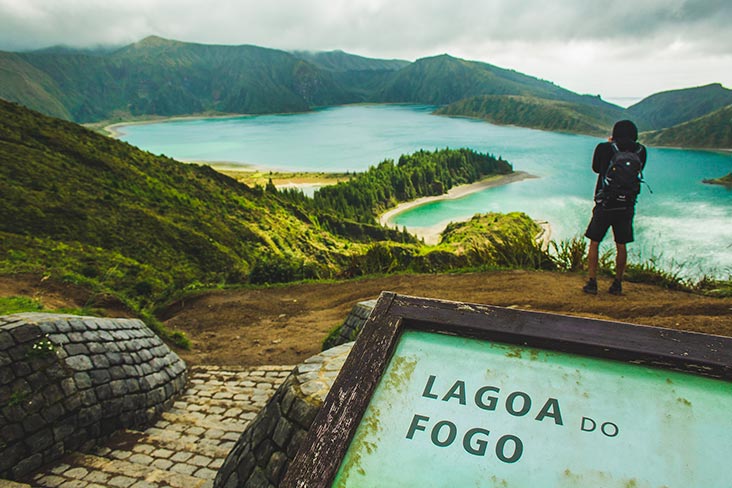 Lagoa Do Fogo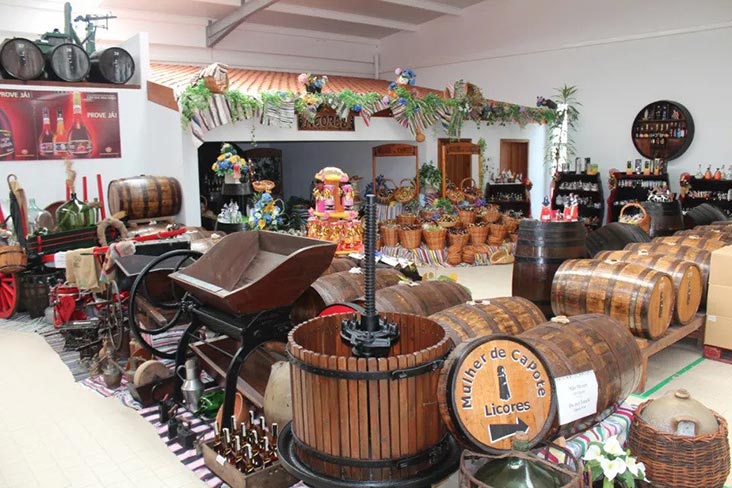 Liquor Factory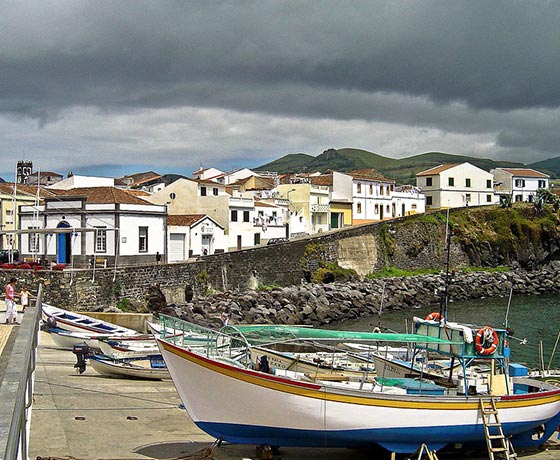 Lagoa City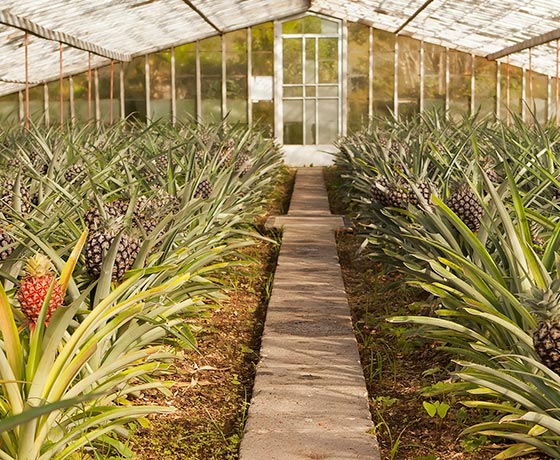 Pineapple Plantation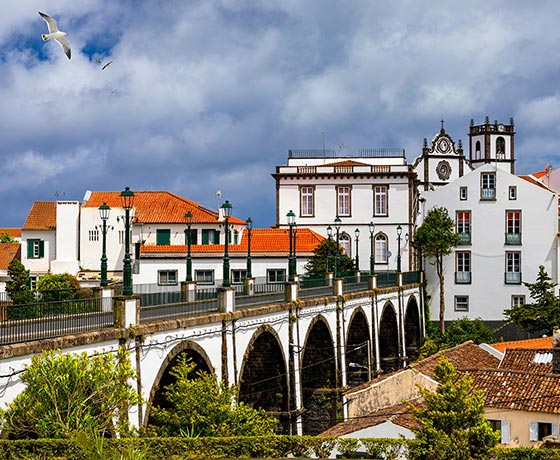 Nordeste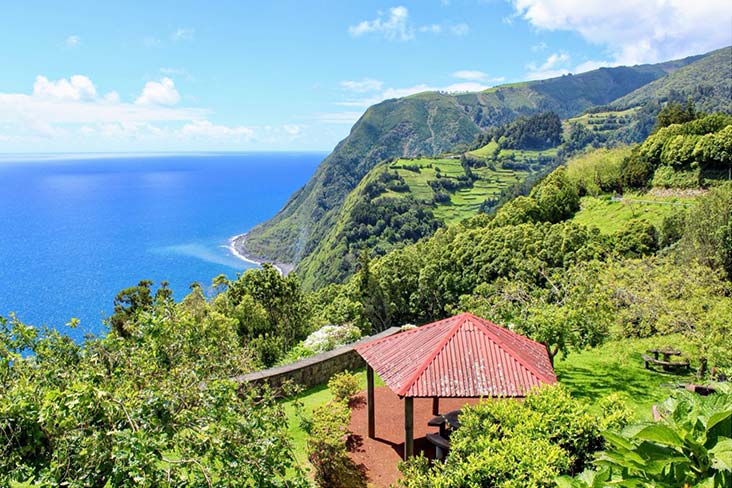 Ponta Da Madrugada View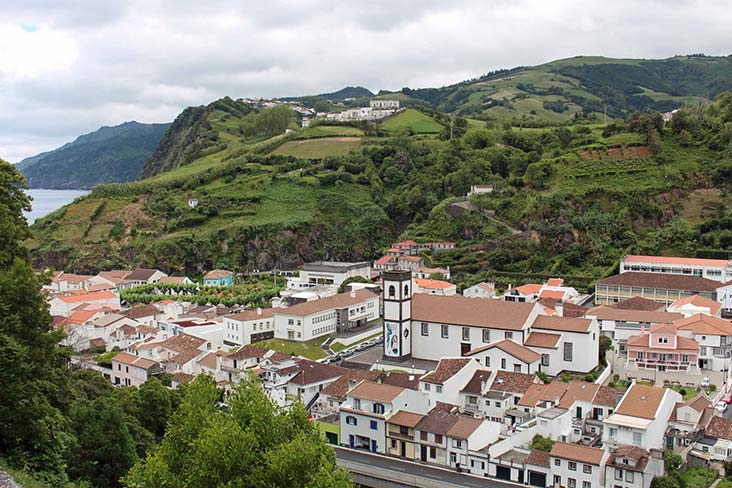 Povoação Village
Package Itinerary
Day 1Arrival To São Miguel Island & Leisure In City/hotel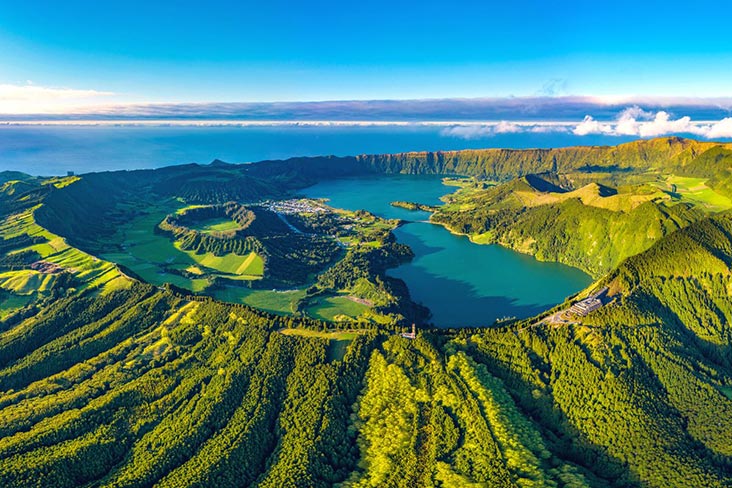 Transfer from the airport on São Miguel Island to the 4* Talisman Hotel, (or Azoris Royal Garden or Sao Miguel Park Hotel or VIP Executive Azores Hotel (One Hotel Depend on Availability)
Day 2Ponta Delgada City Tour / Half Day crater lake kayaking with transfers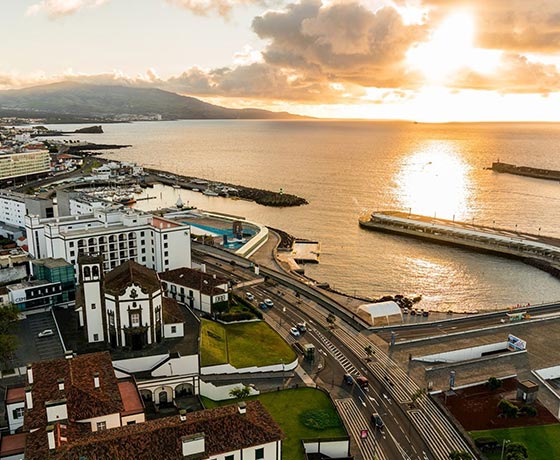 Breakfast at Hotel
Half day crater lake kayaking with transfers
City WALKING TOUR: City tour Ponta Delgada begins in the Main Square of the historic center of Ponta Delgada, next to the City's Gate, Ex-libris monument of the city, from where we depart to São Francisco Square and visit some historical places such as the Main Church, the City Tower, the Synagogue and Santo Cristo Sanctuary. Walk along the main streets of the city and the local commerce, which will take you to the botanical garden in Ponta Delgada, Jardim António Borges. Cross the narrow-cobbled streets and several mansions around the city that demonstrate the economic power of other times, thanks to the fertility of the soils and the commercial furor in the 18th and 19th centuries. Walk to the top of the Church Mãe de Deus, this place, which gives us a panoramic and magnificent view of the city of Ponta Delgada where it is possible to see the marina, the historic center, the Cruise and commercial port. In the end, go to the traditional Farmers Market, the Mercado da Graça, with the opportunity to breathe and see the daily life of this market, with emphasis, for the fish and meat market, as well, give you to taste some local fruits and some types of cheese manufactured in our Archipelago.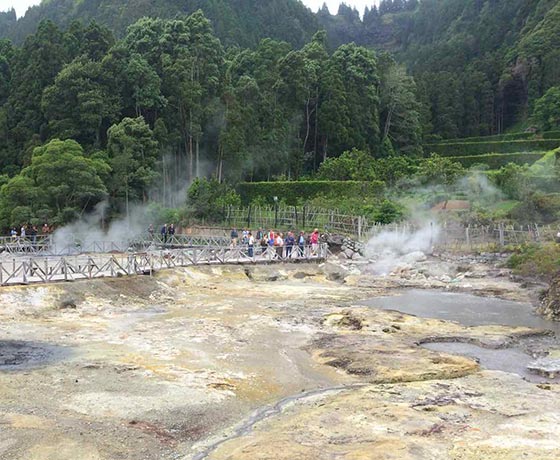 Geothermal lake with boiling hot springs
Ceramic Factory (Fábrica Da Cerâmica)
Pisão View (M. Pisão)
V. Franca Do Campo Village (V. Franca Do Campo)
M. N. Sr.ª Da Paz View
Furnas Lake (Lagoa Das Furnas)
Furnas Village (Lunch)/Freg. Das Furnas (Almoço)
Hot Springs (Caldeiras)
Pico Do Ferro View (M. Pico Do Ferro)
Tea Factory (Fábrica Do Chá)
M. St. Iria View (M. St.ª Iria)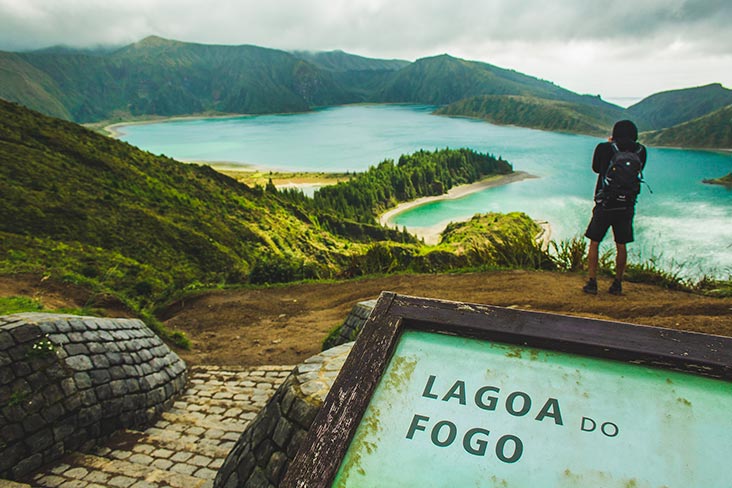 Visit the beautiful Lagoon of Fire and more, Barrosa mountain, which is one of the highest mountains in S. Miguel. Proof of liquors such as passion fruit liqueur.
Ribeira Grande City (Cidade Da Ribeira Grande)
Liquor Factory (Fábrica De Licores)
Caldeira Velha Waterfall (Caldeira Velha)
Lagoa Do Fogo View (Lagoa Do Fogo)
Lagoa City (Cidade Da Lagoa)
Ceramic Factory (Fábrica De Cerâmica)
Cabrito view (salto da cabrito)
Capelas village (vila das Capelas)
Day 5Sete Cidades / Half Day Canyoning Experience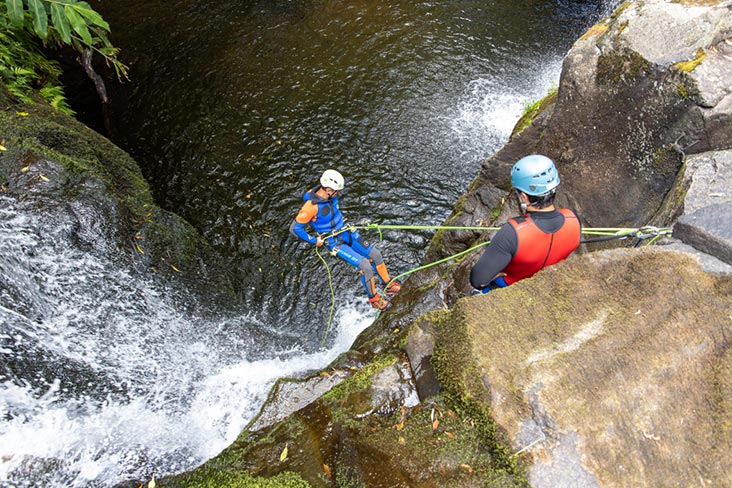 Half day canyoning (including picnic lunch)
After Lunch - Visit the beautiful Lagoon of the Seven Cities. You will go to the oldest viewpoints, visit a typical pineapple plantation, taste liquor and even have the opportunity to relax in the hot springs of the blacksmith shop.
Carvão View (M. Carvão)
Vista Do Rei View (Vista Do Rei)
Cerrado Das Freiras View (M. Cerrado Das Freiras)
Santiago View (M. Lagoa De Santiago)
Sete Cidades Village (Vila Das Sete Cidades)
Escalvado View (M. Escalvado)
Capelas Village (Vila Das Capelas)
Poços View (M. Dos Poços)
Pineapple Plantation (Plantação De Ananases)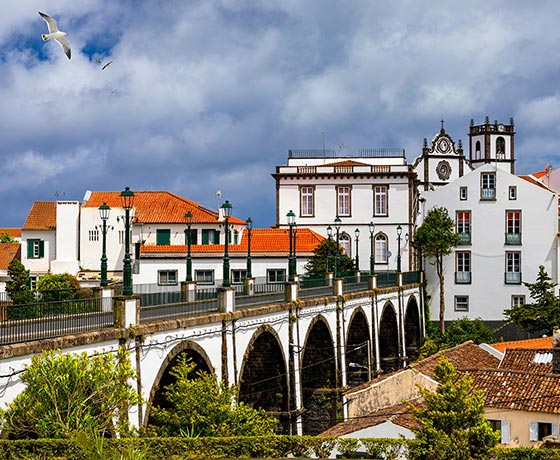 Visit the Northeast of São Miguel and more! In this place you will see the Freguesia da Maia where you will find the Museum of the Tobacco Factory (paid for by the guide), the Miradouro da Farinha, the Miradouro da Baleia, the Village of Nordeste (with lunch), Miradouro da Madruga, Miradouro da Ponta do Sossego, Vila da Povoação, Furnas parish, Franca do Campo village and Lagoa (city).
Nordeste Village (Vila De Nordeste)
Ponta Da Madrugada View (M. Ponta Da Madrugada)
Ponta Do Sossego View (M. Ponta Do Sossego)
Povoação Village / Vila Da Povoação
Vila Franca Do Campo (Vila Franca Do Campo)
Day 7Whale and Dolphin Watching Boat Trip / Departure From São Miguel Island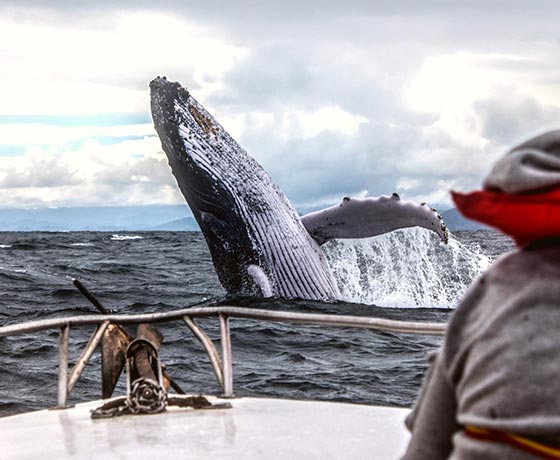 Just a 15-minute walk from your hotel and your sea adventure awaits. You'll receive a briefing from a marine biologist before boarding the boat for your half day 'up close and personal' whale and dolphin watching experience.
After Lunch - Departure from São Miguel Island
Check out and transfers to the airport.